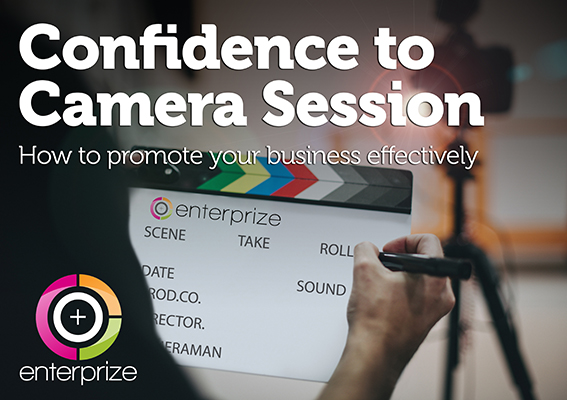 Aimed at business leaders and marketeers, this one to one session will help you plan and deliver a professional promo video for your business with the confidence to present to camera and use video more in your marketing in the future.
The session will include:
Identifying which product / service you want to promote
Establishing your target market
Planning and writing a script
Presenting your script (using a teleprompter) to camera
We will guide you on:
Posture / Pose
Pace
Tone of voice
Hand gestures
Eye contact
Within 5 working days you will received a professionally edited video that will include your recorded piece plus your business logo, subtitles and some background music.
contact us to book your one to one session currently just £60 for a 1.5 hour session which includes a 30 second promo video of your business.
Our Video Explains All
Dave explains the benefits of attending our Confidence to Camera / Business Promo sessions.